What if Pokémon were discovered by a civilization one thousand years in the future?
"Daniel Arsham x Pokémon"
Daniel Arsham is an American artist, born in Ohio and now based in New York, who enjoys global acclaim in the realm of contemporary art. The monolithic sculptures he created as a set design for Dior at the invitation of Kim Jones, Menswear Creative Director for this fashion house, attracted great notice. Arsham's connection with Pokémon began when he visited the pop-up store for the "THUNDERBOLT PROJECT BY FRGMT & POKÉMON" in Ginza in 2018*. He says he became enamored of Pokémon as a child, charmed by its fantasy universe that was just outside of normal life. "Pokémon was part of our culture or our universe," he says.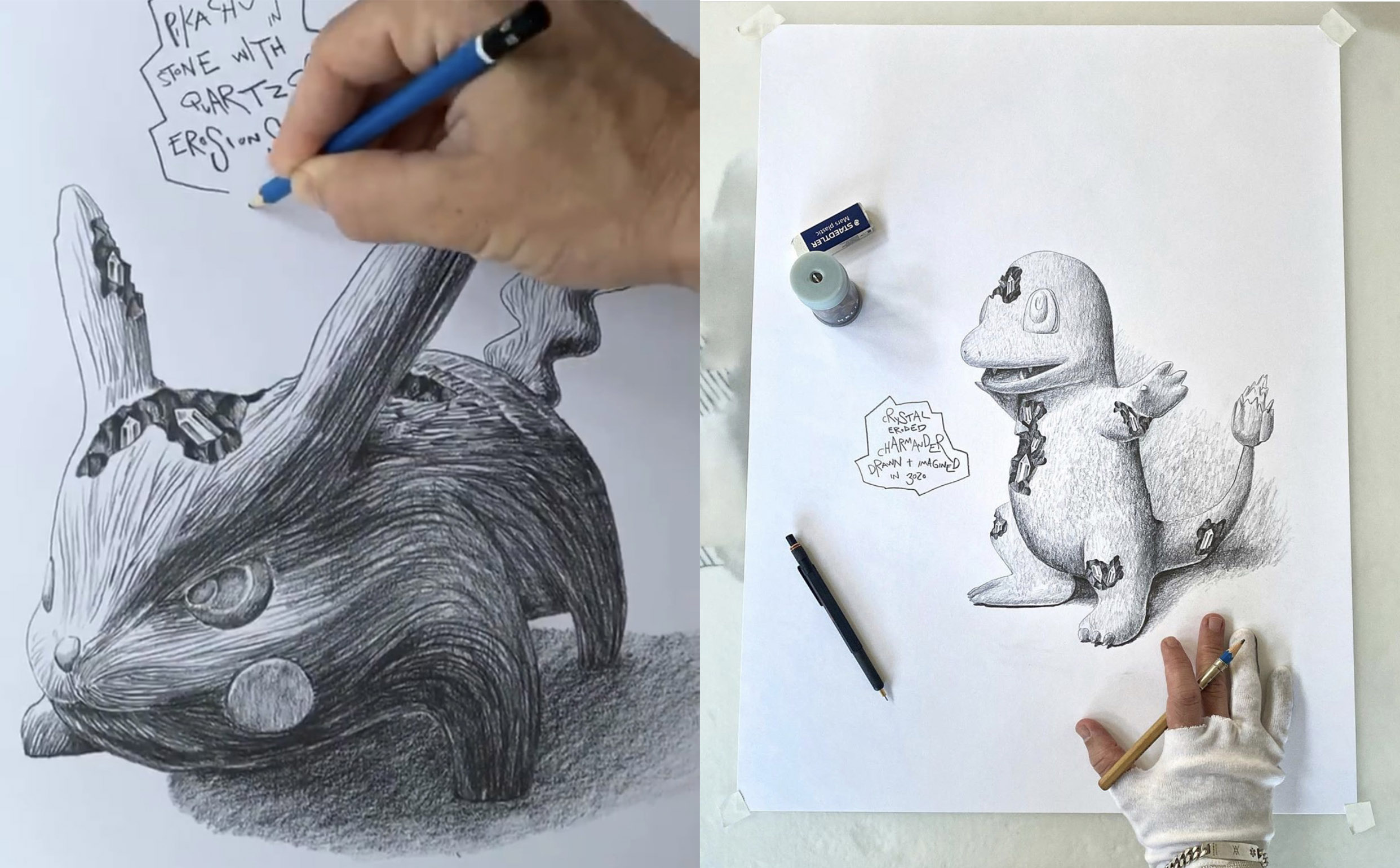 "Daniel Arsham x Pokémon" is a project that evolved out of Arsham's interest in exploring the possibilities of Pokémon in the realm of art. The concept he proposed was to address the question, "What would it be like if Pokémon were discovered a thousand years into the future?" In response, Arsham decided to create "Relics of Kanto Through Time," a series of sculptures of the world of "Pokémon Red and Blue" discovered in the year 3020. In this first collaboration between Pokémon and this extraordinary contemporary artist, artworks of a kind never seen before were created. Moreover, during Arsham's creative process he posted sketches of Pikachu on his Instagram page, surprising people of the art world as well as fans of Pokémon. The social media suddenly lit up with conjectures. "What connection is there between Daniel Arsham and Pokémon?" "Is this the start of a new project?"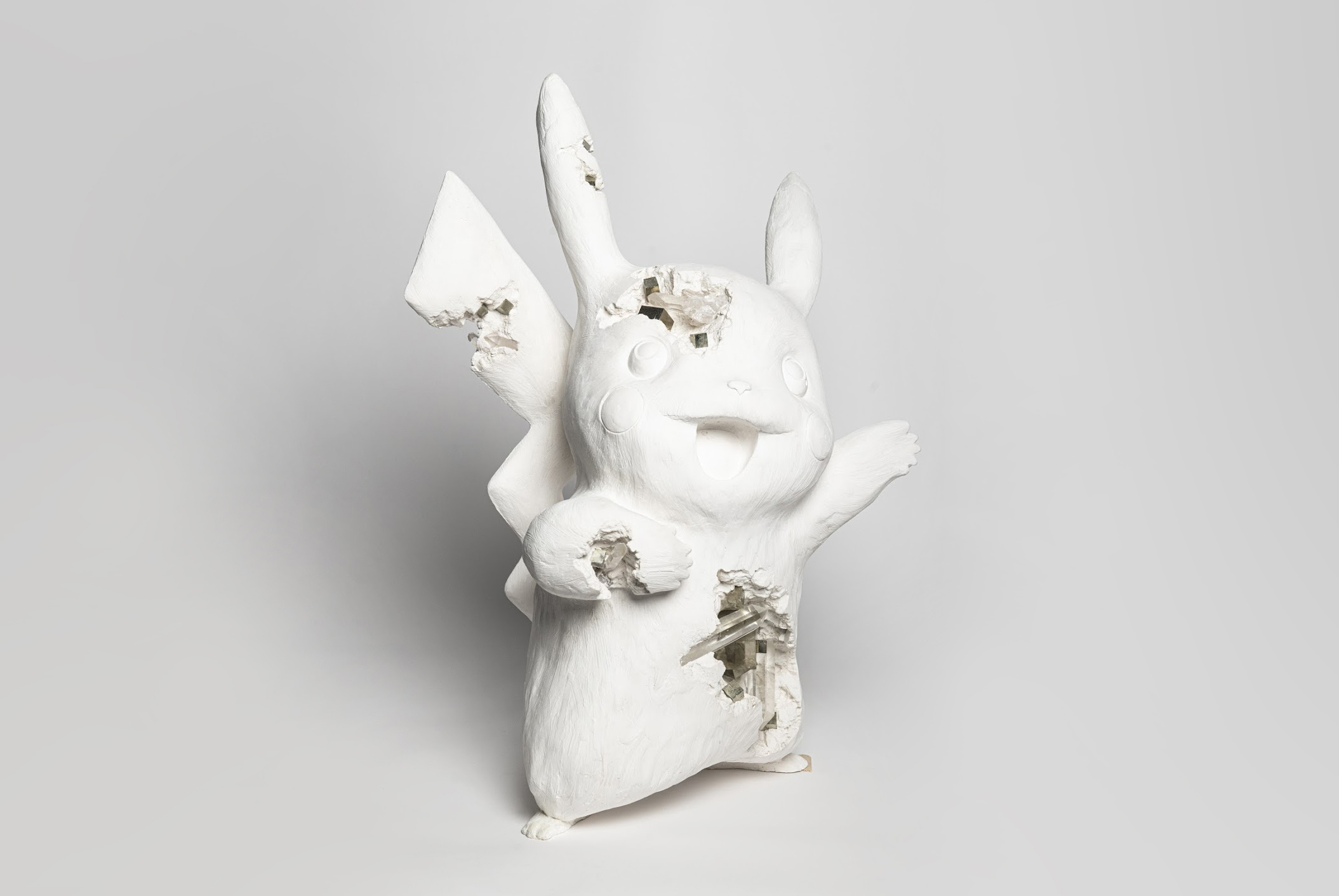 Arsham's idea is what he refers to as "fictional archeology": imagining archeologists of the future unearthing everything that informs our lives today, as a way of reexamining our everyday life and experiences. His creative impetus, Arsham offers, is to change our concept of time by making us step outside the time frame in which we live. A show of Arsham's Pokémon-inspired works, "Daniel Arsham x Pokémon," took place at two venues in Tokyo's Shibuya area – NANZUKA gallery in June 2020 and PARCO MUSEUM TOKYO in August 2020 – before proceeding to other locations.
* A joint project of Pokémon and Fragment, a design group led by music producer, composer and arranger Hiroshi Fujiwara. Launched in October 2018, project presentations at HYPEFEST and Amazon Fashion Week Tokyo generated great notice, as did the pop-ups at THE CONVENI and DOVER STREET MARKET, both in Ginza.